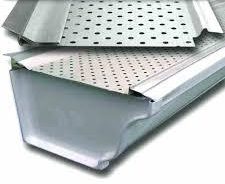 When your eavestroughs become clogged with leaves, pine needles and debris of all kinds, they overflow and cause damage to your landscaping, basement or foundation. In addition to solidifying your gutters, our protection system will prevent leaves and other residues from blocking them, so you do not have to climb a ladder to clean your gutters!
Made of durable aluminum, our guards are very durable and will not rust. Our gutter guards are easy to install and remove. Just put them in place and screw them. They are available in lengths of 4 feet and 10 feet.
You can use this sheet protection with your aluminum gutters or copper gutters.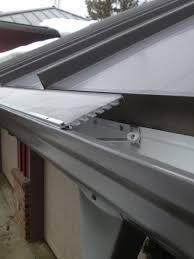 Installing Leaf Guard Protection : Do it Yourself or by a Pro?
You can easily install the guards yourself. All you need as a tool is a screwdriver! We supply you with screws and parts. Afraid of heights? We can refer you to one of our specialists in your area!