Discontinued products? Not at Arcan!
For over 45 years we have built a reputation that if nobody has it, Arcan does!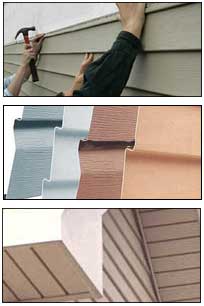 Need to touch up your aluminum or vinyl siding? If you purchased the original siding several years ago, there is a good chance that the color is discontinued. Many other siding suppliers only keep current colors in stock, but we at Arcan Aluminum have many discontinued siding in our inventory! Whether you need to touch up your aluminum siding or vinyl siding, we probably have the color you need. Stop looking and come visit us!
Discontinued siding colors like Hunter Douglas, Reynolds, Alcan and Gentek discontinued colors… we have them all in stock! For example, we always have aluminum or vinyl sidings in colors such as: peach, pink, beige, black, etc… Save money by only touching up our old but discontinued siding from other suppliers. Save time and money!
Contact us for availability of merchandise.
Also read our 5 tips for installing your siding.