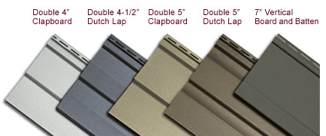 Wide variety of colours and models
With more than 45 years of experience and knowledge of the market, our inventory includes vinyl sidings in classic colours such as white and ivory as well as several other shades and colours such as blue, gray, red, green, brown and even black!
Here are some of the basic exterior vinyl siding models for your home. There are many styles to choose from and you can even choose several and use them in combination.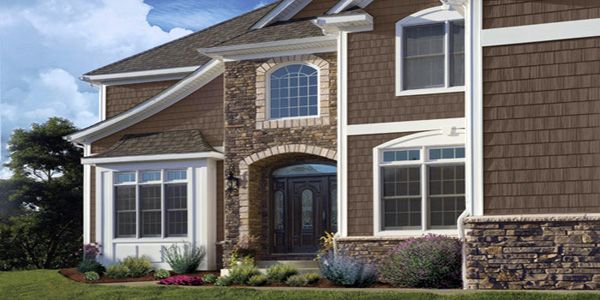 Several models of exterior vinyl siding available
We have double 4, double 4.5, shingles and even 8 " as well as everything you need for your project.
You can get them in almost any color and texture, from the smooth overlay to the rugged look of real cedar panels. Faux wood vinyl exterior siding is designed to resemble real wood siding. The panels offer different profiles, textures, colors, thicknesses and lengths. The price of exterior vinyl siding varies by color and model; the darker the color, the higher the price.
Horizontal vinyl siding is siding that runs through the house horizontally, hence its name. It is sometimes described as a "traditional lap" coating because it has been around for a long time. Other popular styles: Dutch Lap, Beaded and Flat.