Quality of Tapco Brakes
Whether you're bending fascia, capping window sills or roof edges, you need to turn to the experts in the field. There is hardly a more renowned and well-known brand than the Tapco Brake.
Founded back in 1961, they have a long-standing tradition of innovative and premium quality tools and siding products and are… well, let's say, simply the best.
A bit of history
Their history of innovation started when they introduced the first ever portable siding brake into the market. Apart from the apparent quality advantage and on-site bending capabilities, this product proved extremely helpful, as it was easy to operate and maintain. Today, Tapco Brakes are recognized as not only the premier siding brake world wide, but also as a manufacturer of a wide variety of exterior building products – from roofing through siding, tool systems, trim and decking, and many more. They offer a wide range of options and finishes, when it comes to style, size and color, which is essential for clients, looking for quality, customization and appreciate the personal, unique touch.
When it comes to construction and renovation work, excellence and accuracy are essential.  Tapco Brakes are light weight, easy to operate and you can bend many different forms and trims with it.  The accessorial items such as the Sidewinder, Angle Gauge and the Pro Cut Off can be excellent additions, which can assist you in ensuring a faster and more productive project. They even have videos on line to assist you in using and maintaining your Tapco Brake!
Tapco mission
Quality, reliability and innovation are part of Tapco Brakes policy, so it's hardly surprising that they're considered leaders in the building products industry. With a long-standing tradition of excellence – more than 50 years! –
Tapco works closely with distributors and contractors to offer not only the best quality Siding Brakes around, but also any and all technical support whenever required!
Call us to discover Tapco brakes and line of products
---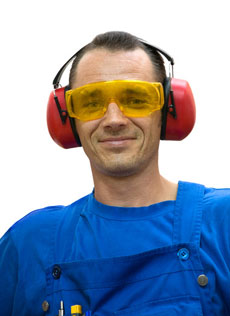 Pro Bob is an experienced contractor and renovation specialist, who loves to share his know how with others.