Description
Port-O-Slitter® Portable precision slitting and rib forming system for use in the shop or on the job site.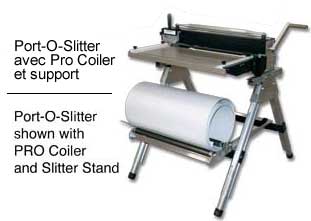 * Slitters come with two sets of cutting knives to make single or multiple factory quality cuts in aluminum, steel, galvanized steel, stainless steel, copper, vinyl, paper and some textiles. (Ask your distributor for details.)
* Forms strengthening ribs and perforates most materials.
* 24″ Port-O-Slitter weighs only 61 lbs.